Hey all, and welcome to the Prison Blaze Reset post!
The next season of the Prison Blaze realm will be released this Saturday January 30th @ 2:00 PM EST / 5:00 AM AEST / 7:00 PM GMT
Resets include a fresh wipe of the entire map, which means your plot, chests, private vaults, McMMO, currency, and all materials you own in-game will be gone.
However, your ranks, kits, Gkits, tags, disguises, or anything that has been promised to you as a permanent purchase will stay with you through to the next map. This also includes Black Market items that you purchased last season.
New Builds
We have a number of new builds for this upcoming season, including a Blaze Spawn, new mine, Freeworld Spawn and Boss Arena! Take a look below:
Freeworld Spawn
Boss Arena
Undertale Mine - God Mine
A New Economy
In recent seasons, players have been ending the season with incredibly large balances, such as several hundred quintillion ($100,000,000,000,000,000,000!)
As a result of this, this season we've revamped our sell prices to make the economy seem a little more reasonable.
New Store Items
For the upcoming season, we are introducing some new items that you can purchase on our server store! These new items are useful in game and are definitely worth grabbing!
The Void Backpack is a backpack that stores items up to a greater amount than a normal backpack and automatically sells the items every 60 seconds! These backpacks can be upgraded via /tokenshop in the Voidchest category using tokens.
Void Backpack (50 slots)
Void Backpack (150 slots)
If you right-click a Boss Lure in the Boss World, then you will bring up a menu that allows you to choose which boss you want to fight! After selecting the boss, it will appear in the Boss World.
Boss Lure (1x)
Boss Lure (3x)
Boss Lure (5x)
These new items can be found in the Black Market section under the Prison Blaze category on our server store.
Crystals Revamp
We've made some changes to the rewards you can find in Crystals to make them more worth while. You can no longer obtain a Disenchantable Upgraders through Crystals. You can view all of this information in /crystals info.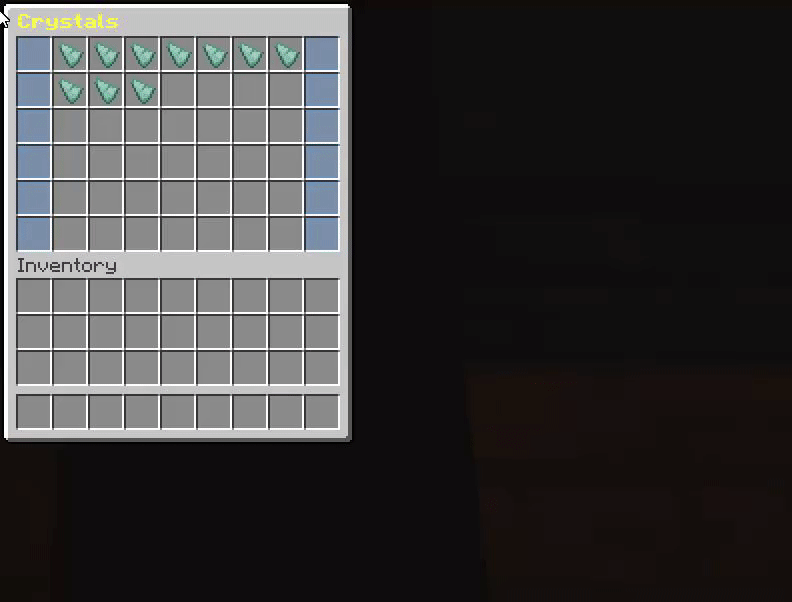 FreeWorld Revamp
We've made some changes to the FreeWorld Challenges, and more excitingly, the prizes. The Completionist Reward for the FreeWorld is changing to be an Upgrader Book.
As well as this, we are introducing Lifetime Challenges, which are accessible as soon as you get access to FreeWorld and the Set Rewards. These challenges are a lot more difficult to complete and may take you a long time, however they are worth it when you receive the awesome rewards.
Set rewards can only be completed once a player has completed all of the challenges in a certain tier. Once they have been completed, it may unlock a new section of challenges you can complete.

Prestige Challenges
This season we are introducing Prestige Challenges, which you must complete these challenges in order to prestige past Prestige 5. The Prestige Challenges are as follows:
Candies Farmed
Candies Refined
Pets Merged

Prison Rule Change
In line with requests from the community, we've decided to revamp the strikeable section of the Prison rules. You can view the updates in the document below:
Gang Changes
We've noticed that a lot of players are struggling to reach the top in regards to Gang levels, so in this upcoming Prison reset we'll be changing the amount of total EXP that is required to reach Level 25 to encourage the more grindy players to reach the highest gang level they can.
Yellow Gang:
Yellow Gang will have a new way to obtain EXP - Using Candies.
Decreased the cooldowns of a variety of current EXP methods.
Blue Gang:
Increased the cooldowns of "Deal Damage to a Boss" Method.
Red Gang:
Decreased cooldowns of a variety of methods.

Balance Update
Last but not least, here are a few final balance changes that we've added to Prison Blaze:
Decreased the chance for Candy Bomb to activate and reduced the chance to get refinement tiers of candies
Decreased the chance for Candy Farmer to activate and reduced the chance to get refinement tiers of candies
Tunneler Ability Size reduction
Money Pouches will be capped at Prestige 10
Players can now disenchant non-italic'd Upgrader
We look forward to seeing you all on Saturday 30th January at 2:00 PM EST for the Blaze Reset! Feel free to let us know what you think on our Discord server: