Hey everyone! For this week's Skyblock content update we'll be covering the 2 new Gkits & Auction House Update! We've added 2 new Gkits as well as a new section in the Auction House where you can request items that you want to buy!
New Gkits
Introducing 2 brand new God Kits - Berserk & Cultivator! These new kits are the best of the best when it comes to armor and tools with each kit having a unique purpose.
Both new Gkits will be available to purchase on the server store: buy.hoaxmc.com
Berserk Gkit
Go crazy in the warzone with the Berserk Gkit! The protection 5, unbreaking 6 armor will keep you alive for a long time whilst you're fighting your way through every battle.
Snipe enemies from across the map with the infinity, flame bow or fight them up close with the sharpness 5, fire aspect 2 sword! Munch down on some god apples and become a force to be reckoned with.
Cultivator Gkit
Become the best farmer and grinder around with the new Cultivator Gkit! This kit has protection 4, unbreaking 3 armor as well as some OP tools!
The awesome looting 4, fire aspect 2 sword is a must have for grinding mobs on your island. As well as this you'll receive a super handy silk-touch pickaxe with unbreaking 7 for all your silky needs. Need to mine things quickly and with ease? The efficiency 6 pickaxe, axe and shovel cut through blocks like a knife through butter!
As well as the tools, you'll receive some tree seeds to plant on your island and harvest for profit, a BlockTrak scroll that you can place on a tool to keep track of how many blocks you've mined and what type, and some hoppers!
Request Items
Players can now request items that they wish to buy in the Auction House. To begin creating requests, do /ah as normal. Click on Request Items at the middle-bottom and it will take you to the Requests menu.
Click the beacon in the bottom-right to begin looking for items that you want to request. Scroll through each of the the categories by shift-clicking the doors to find the items that you need.
There is a special custom items section in the menu which is a bit bare at the moment, but we'll be adding more items to the list over time (we've got quite a lot of custom items!) so please bare with us.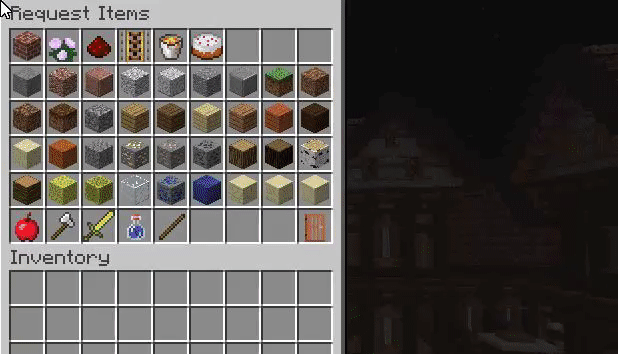 Find the item you want to request and click on it. This will take you to a menu where you can decide to add more items to your request list or finish creating the request.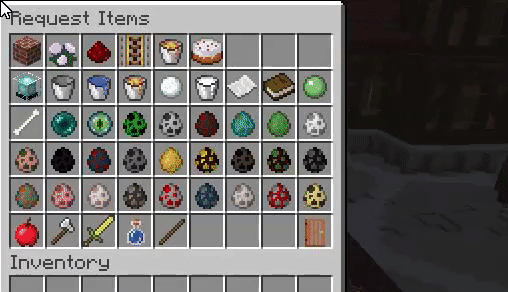 After creating the request, you'll be asked to type in chat how much you're willing to pay for the item(s) you're requesting. Type in your desired amount and you'll be able to see your requests in the menu. If you're unhappy with the request, you can always cancel it.
If you're looking to fulfill someone's Auction Request, then you can click on their item in the requests category.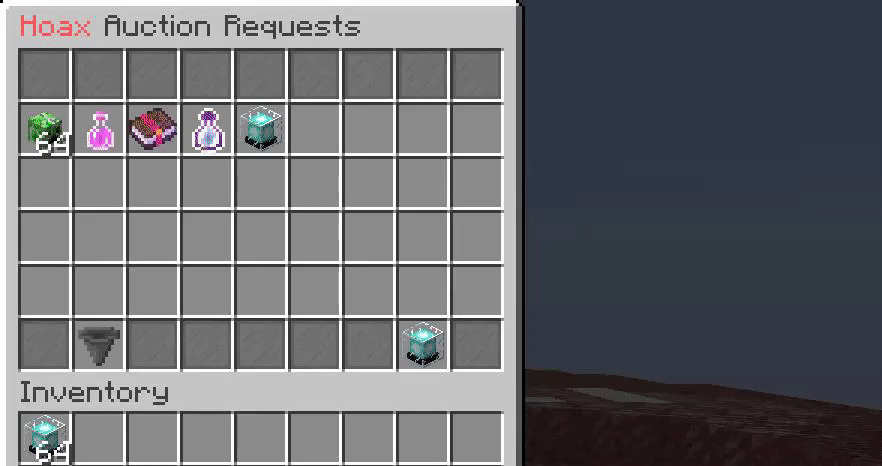 Once you've offered the item that the player has requested, you'll be given the money that they offered to pay out. The player who requested the item will then be able to collect it from the requests category.
We hope you enjoy this week's content update, take some time to try them all out. Feel free to leave us your feedback on our Discord server: